Preliminary Discussions Between Rovio and Playtika Have Ended
March 22, 2023 at 3:56 AM EDT
HERZLIYA, Israel, March 22, 2023 (GLOBE NEWSWIRE) -- Playtika Holding Corp. (NASDAQ: PLTK), a leading mobile gaming company and monetization platform, announced on January 19, 2023 that it had submitted a revised non-binding proposal to the Board of Directors of Rovio Entertainment Corporation ("Rovio") (ROVIO.HE) to acquire Rovio.

Rovio announced on February 6, 2023 that its Board of Directors has decided to commence a strategic review and that, as part of such review, Rovio has decided to enter into preliminary non-binding discussions with certain parties, including Playtika Holding Corp. ("Playtika").
Preliminary discussions between Rovio and Playtika have now ended.
About Playtika Holding Corp.
Playtika (NASDAQ: PLTK) is a mobile gaming entertainment and technology market leader with a portfolio of multiple game titles. Founded in 2010, Playtika was among the first to offer free-to-play social games on social networks and, shortly after, on mobile platforms. Headquartered in Herzliya, Israel, and guided by a mission to entertain the world through infinite ways to play, Playtika has employees across offices worldwide.
Press Contact
Darlan Monterisi
Darlanm@playtika.com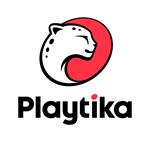 Source: Playtika Holding Corp.